Hanvey Mobile Grooming Vans will exceed your expectations!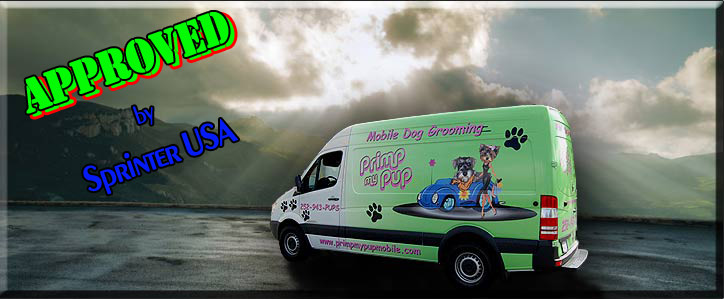 Click Picture To Enter
Sprinter Grooming Vans for dog grooming. See Cat Mobiles below.

Hanvey Cat Mobile for cats and Medium to small dogs.
Call for more details about the Hanvey CatMobile.

Visit Hairvac.com to learn more about Hanvey Grooming Equipment for your shop or your mobile grooming van.
Hanvey Mobile Medical Labs / Sprinter Grooming Vans / Grooming Trailers / Ford Grooming Vans / Large Shuttle Bus Mobile Vans / Custom Grooming Vans / Grooming Equipment for Shops and Mobiles / Groomers Community(GroomersNetwork.com) / Grooming Stainless Steel Tubs / Economy Grooming Equipment for Shops and Mobile / www.expeditervan.com / www.goexpediter.com
Copyright 2012 Hanvey Engineering & Design, LLC
Trademark ownership notice* For comparisons found throughout our website, brand names have been used to assure accurate descriptions of competitive products. Note that all trademarks (designated in the website with an " * ") are property of their respective owners. If at any time you feel inaccurate information has been given to you by any competitor, about us or our products and you would like verification of "real" details, contact us at Info@hairvac.com and we will give you "Real" details in writing. Also ask them to do likewise, in writing. It is our goal to assure accurate information concerning current and past competitive systems and system designs but let it be known that product designs are changing rapidly due to our ability to capture market share and effectively bring this market to the current state of the art in design and function. We will be updating this website as soon as we become aware of changes to assure accurate comparative information.
Prices are subject

to change without notice. Designs are subject to change without notice. All shipping costs are the responsibility of the buyer.
CH set dup to index
0918120